Showing: 1 - 3 of 3 RESULTS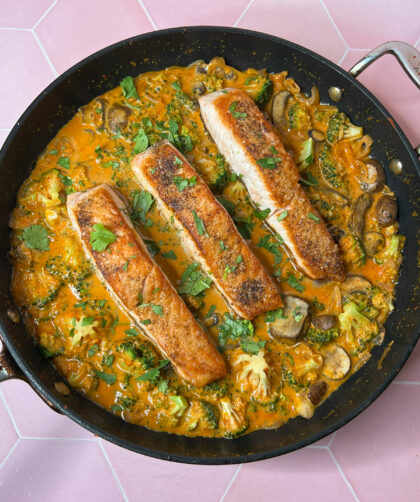 Rich, savory, creamy, and sweet, this weeknight salmon masterpiece has it all!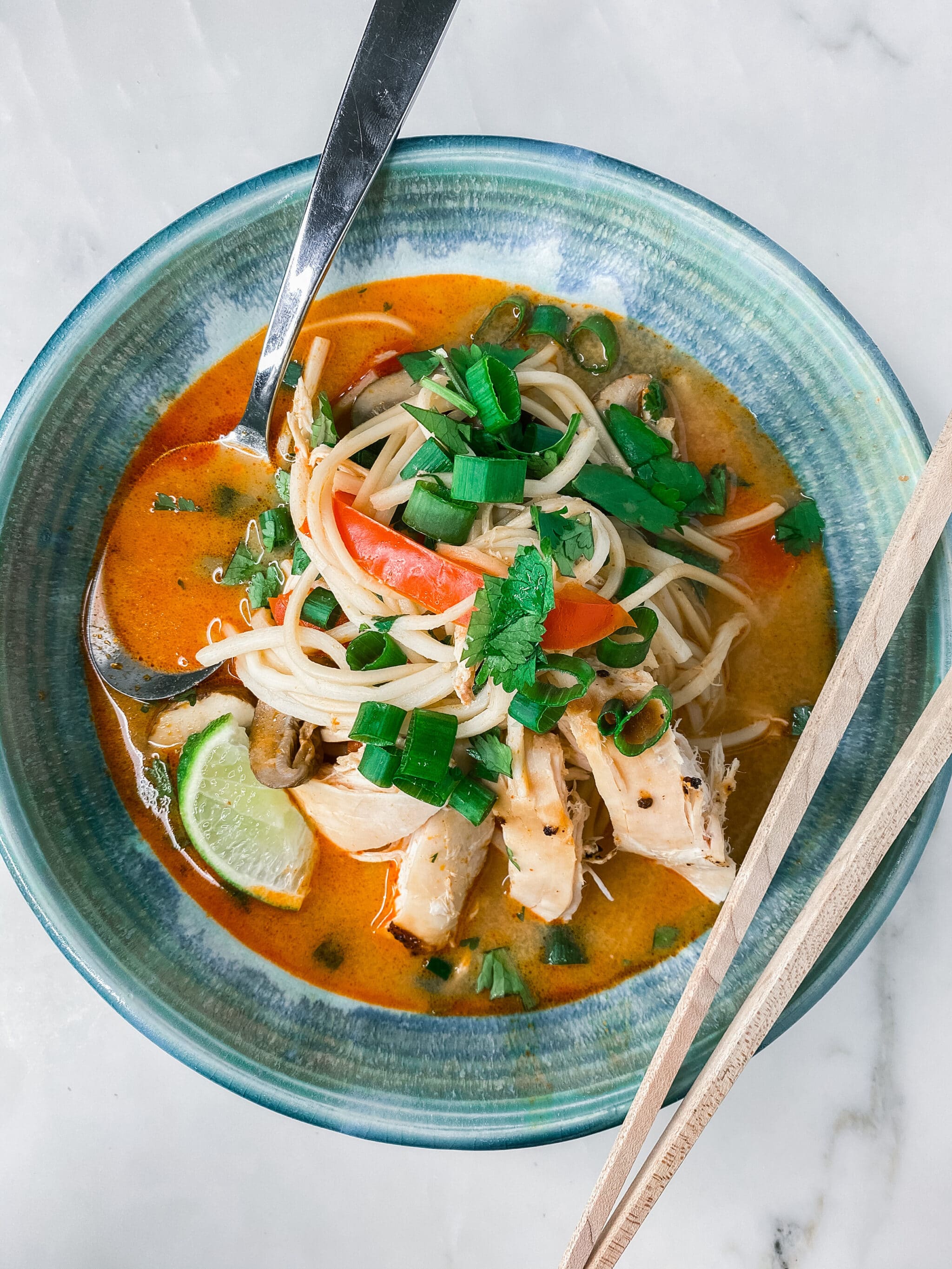 This brothy, aromatic noodle soup cooks in 15 minutes and is flavored by garlic, ginger, red curry paste, liquid aminos and almond butter for richness!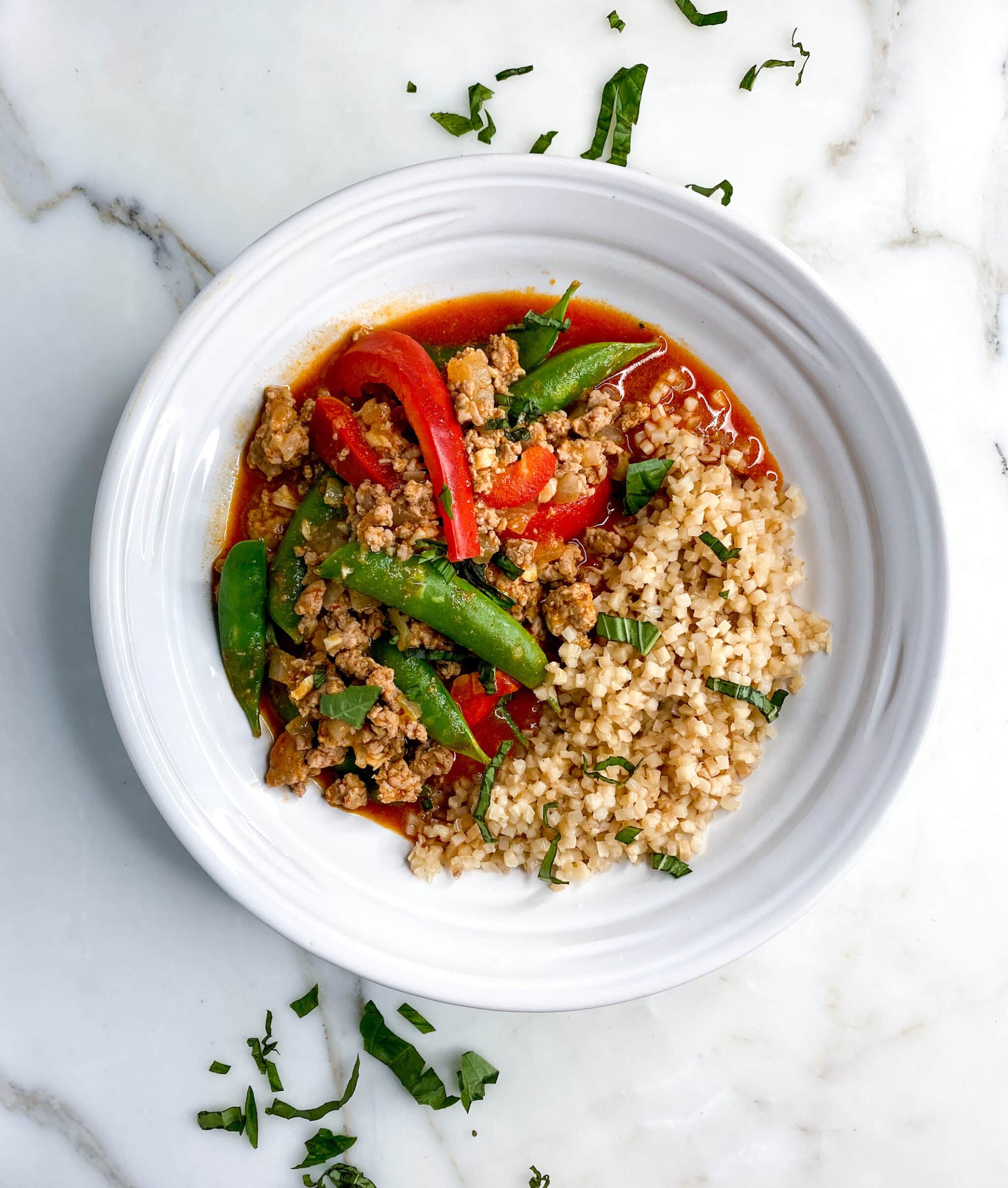 A big bowl of juicy ground chicken, bell peppers and snap peas drenched in a coconutty, aromatic curry sauce you'll want to drink.