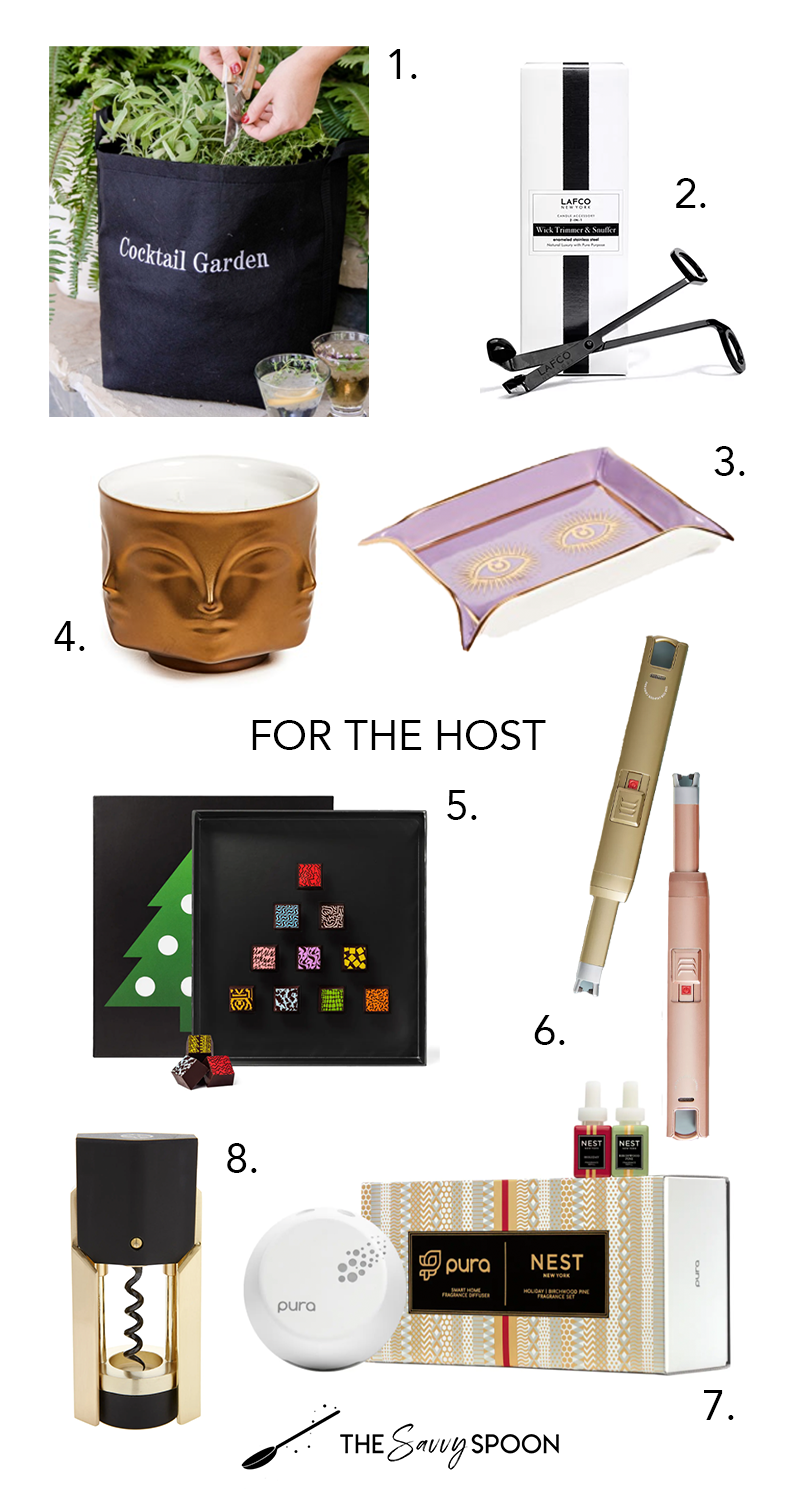 For your friends that always host your happy hours: a Gardenuity Cocktail Garden! Customize your drinks with freshness grown right in their own backyard. Bonus: their App tells your friends when to water!
I have this exact Candle Wick Trimmer and I never knew how much I needed it! It snips the torched wick and catches it so you can transport it easily to the trash.
Valets are great for organizing trinkets like keys and loose change. I love this Jonathan Adler eyes tray for a stylish friend.
Giving candles in interesting shapes and scents is one of my favorite ways to show love. This gorgeous bronze Muse Candle smells great and looks unique.
There's bringing chocolates and then there's bringing chocolates that have tiny works of art painted on them. This Compartes Holiday Chocolate box is (almost) too pretty to eat.
Doubling as a stocking stuffer, these USB lighters are rechargeable, spark like a fuse and make lighting candles a breeze.
I just learned about these Pura Air Fresheners — like old school plug-ins but with delicious Nest Candle oils and an App to control when and how strong it omits scent. I'm beyond excited to wrap one up for me from me!
Always bringing wine to parties? Next time pair your bottle with a this pretty electric Wine Opener and make opening the bottle even easier.
Shop the post