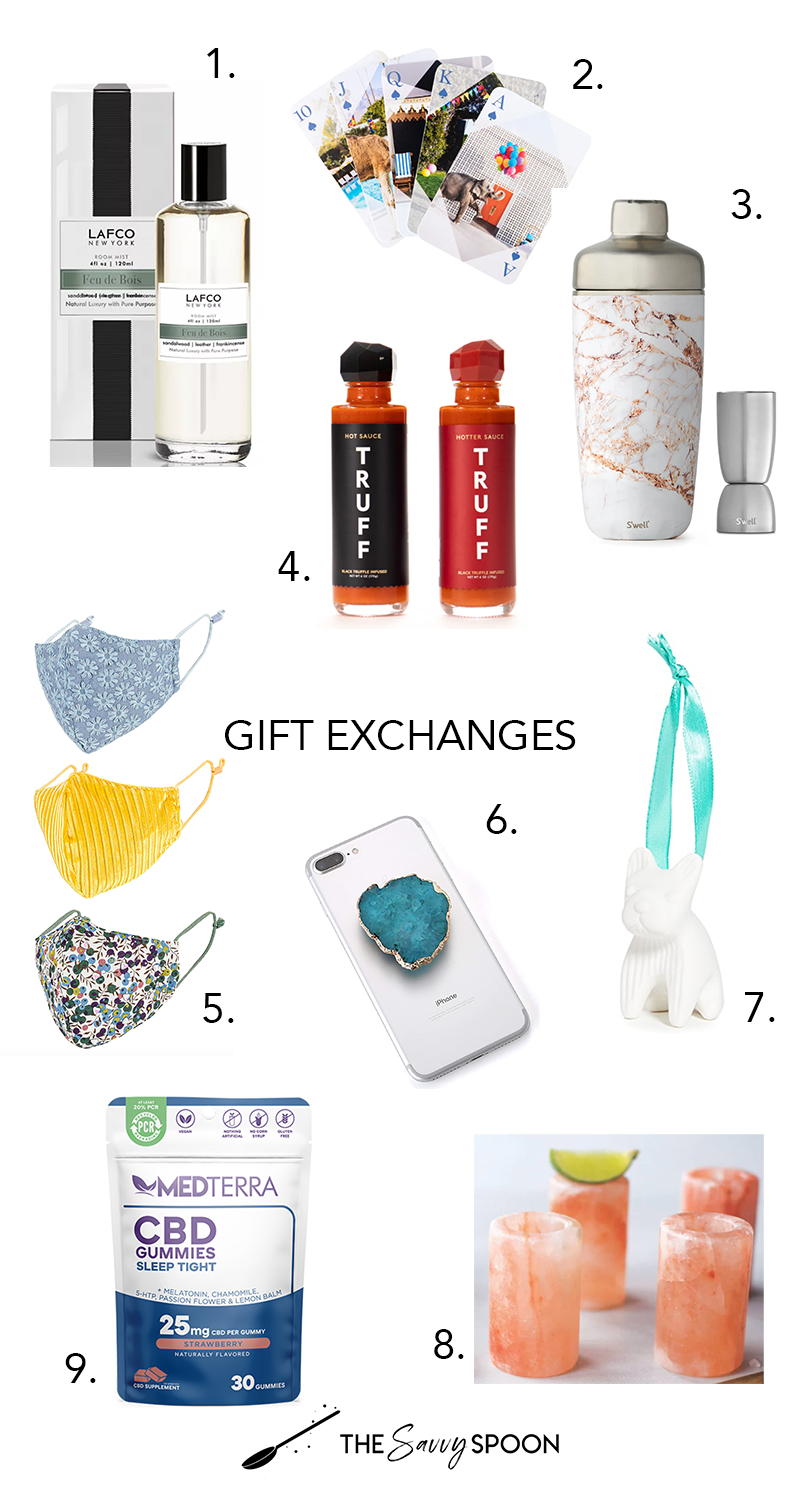 Lafco makes some of the prettiest, best smelling candles and now perfumed Room Spray. This Feu de Bois scent is also known as their "ski house" scent and will transport you to somewhere cozy and chic.
Whether you're playing gin or go fish, playing on a Gray Malin Photography Card Deck makes you feel instantly sophisticated.
Swell is getting into the cocktail game with their marbled insulated Cocktail Shaker and Jigger set. Get ready for the coldest martinis in town!
One of my favorite white elephant gifts is Truff Truffle Hot Sauce, good on literally everything. Get the set and taste test white versus black truffles.
We'll be wearing masks for the foreseeable future so why not make them cute? This Lele Sadoughi 3 Pack Face Masks has cute prints and adjustable ear tabs to fit all faces.
Pop sockets make holding phones in one hand so much easier. Give a Geode Pop Socket and watch your gift be the envy of the exchange!
Ornament exchanges are a great way to collect unique decorations for your tree and this French Bulldog Ceramic Ornament is modern and funky.
If your friend group loves their tequila, gift these Himalayan Sea Salt Tequila Shooters and sip (or shoot) with a built in salty rim.
Give the gift of a great night's sleep with Medterra CBD Sleep Tight Gummies. They taste good and send you peacefully to a deep slumber in 30 minutes. Use code SAVVY20 at checkout for 20% off!
Shop the post