Showing: 1 - 3 of 3 RESULTS
Colorful, flavorful, and lettuce-free!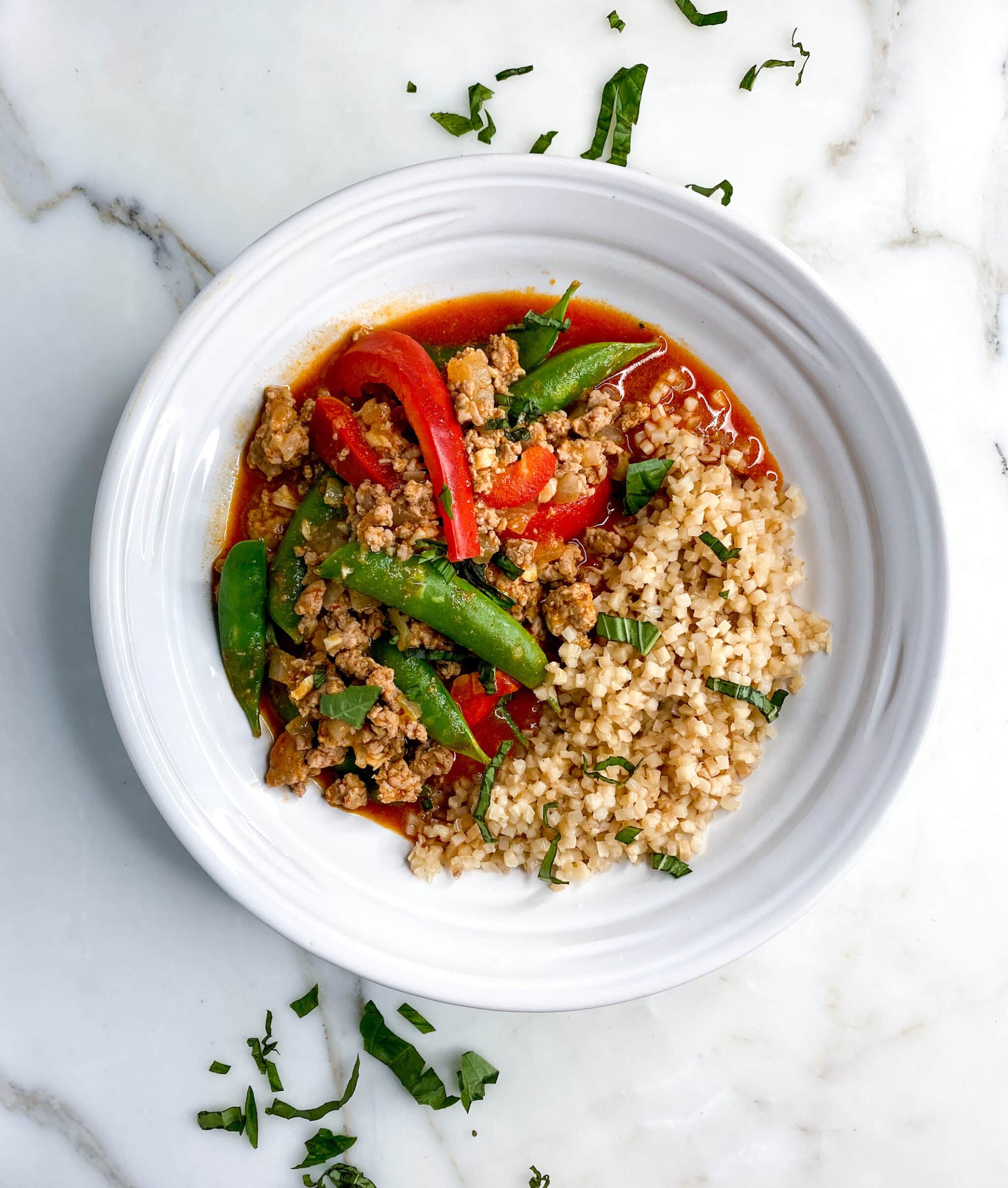 A big bowl of juicy ground chicken, bell peppers and snap peas drenched in a coconutty, aromatic curry sauce you'll want to drink.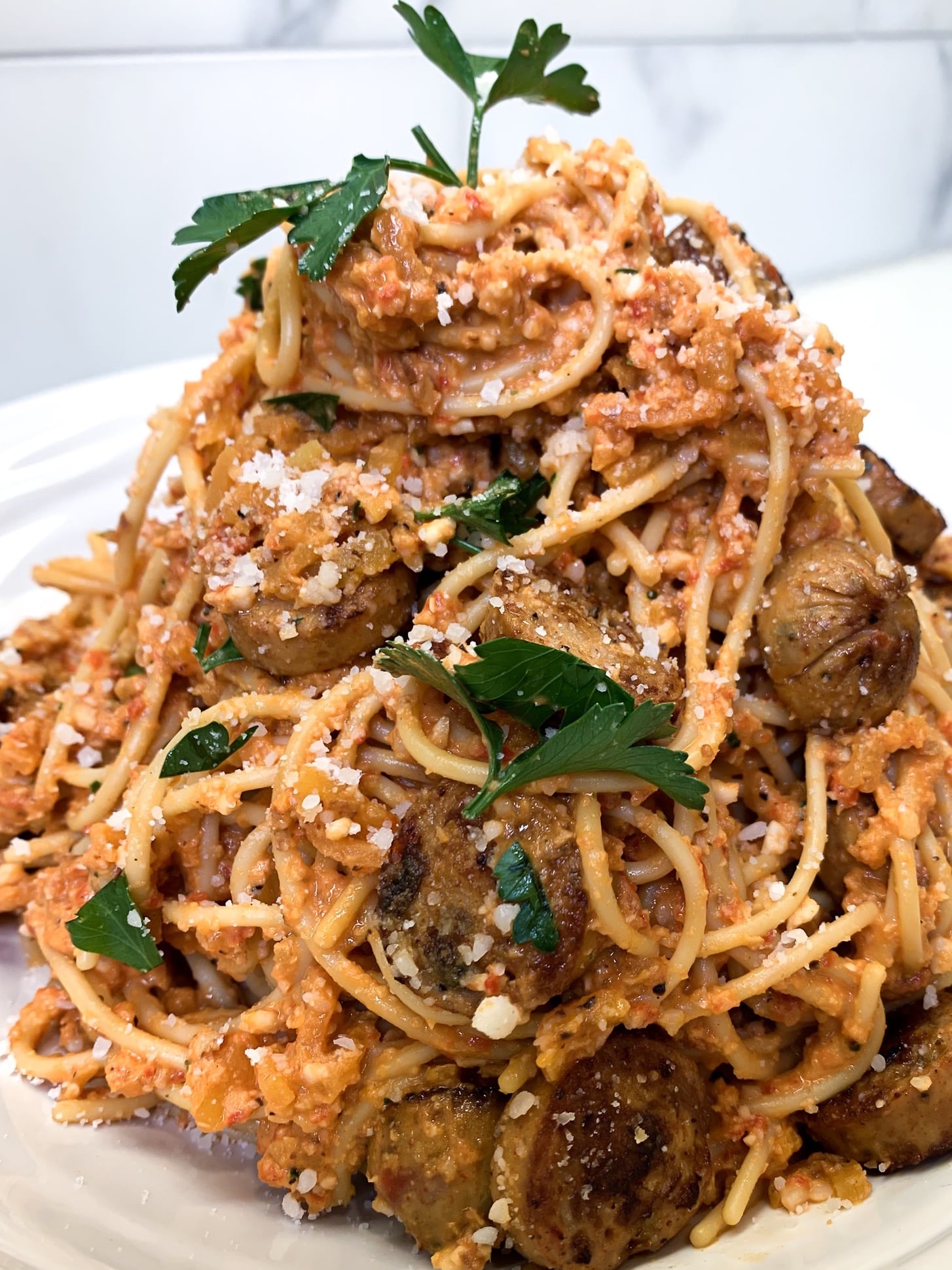 A creamy, nutty, milder-than-marinara sauce coats chickpea spaghetti and butternut squash "noodles" with savory chicken sausage.