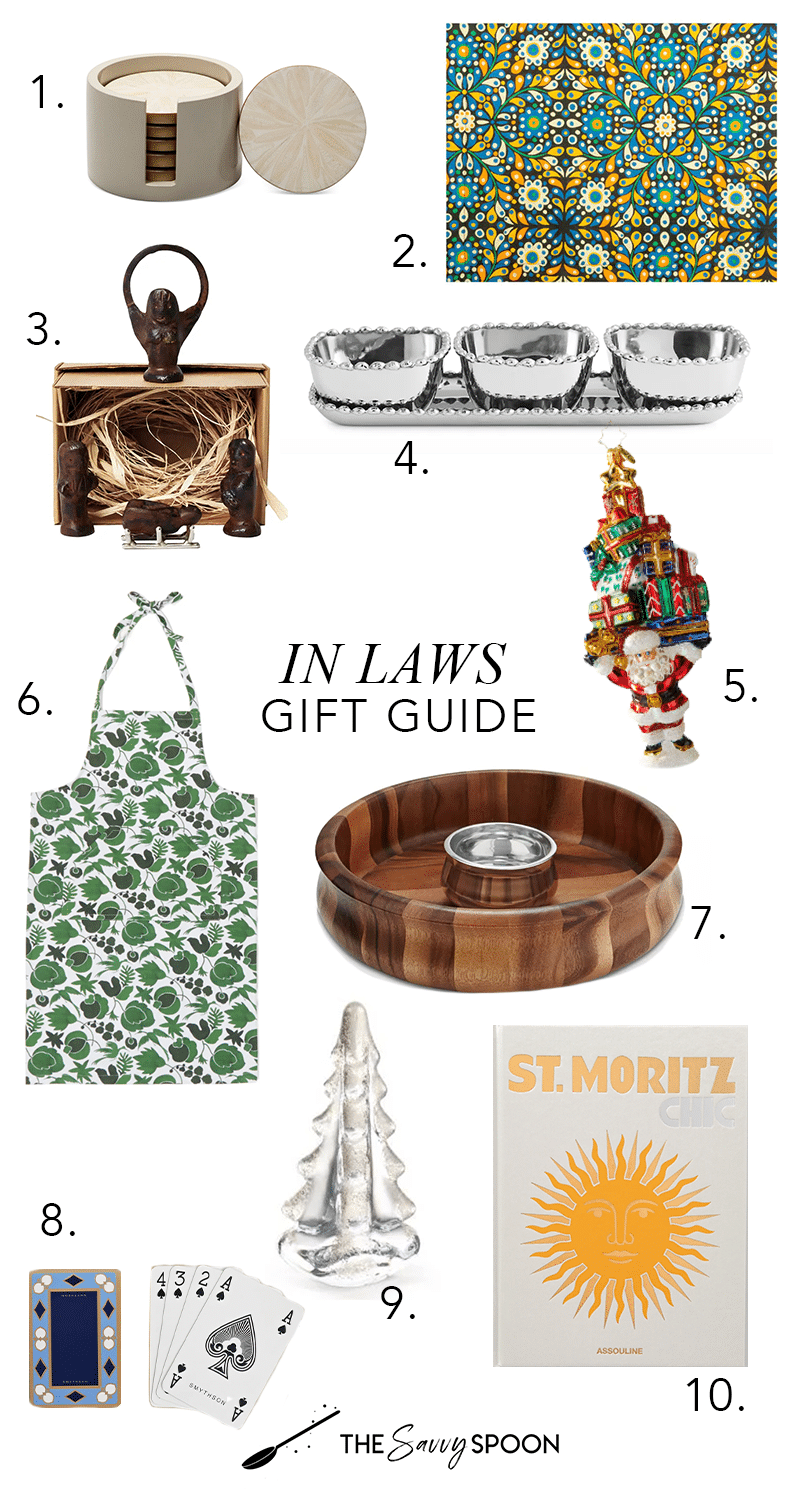 These pretty Wood and Bone Coasters dress up any drink and keep your mother-in-law's coffee table ring-free.
If your mom-in-law loves her tablescapes, these fun La Double J Placemats add so much brightness to any dinner.
I love anything Jan Barboglio and this Iron Nativity Scene would make for a great gift for any spiritual mother-in-law.
This decorative but useful 3 Piece Bowl and Tray set dresses up any appetizer hour.
We collect Christopher Radko Old Fashioned Christmas Ornaments because they are large, timeless and different every season.
If your mother-in-law likes to cook or bake, keep her clean and looking cute in a La Double J Printed Apron.
This acacia wood Chips and Dip Platter is another gorgeous serving piece for chips and salsa hour.
If your mother-in-law plays a mean game of gin, these Designer Playing Cards will give her even more of an edge.
We collect these handblown Simon Pearce Glass Christmas Trees — they are each unique and make for gorgeous displays during the holidays.
I love receiving coffee table books as gifts and this Assouline Travel Coffee Table Book makes for a great gift for anyone with wanderlust.