Simple, easy, and sure to satisfy your hungry littles!
Trying to make exciting but palatable food for your littles can be a real trick—but fear not! I present, the perfect 9-month-old baby breakfast that my sweet twins devour: egg-in-a-hole (fried egg in toast), peanut butter toast, and cut fruit!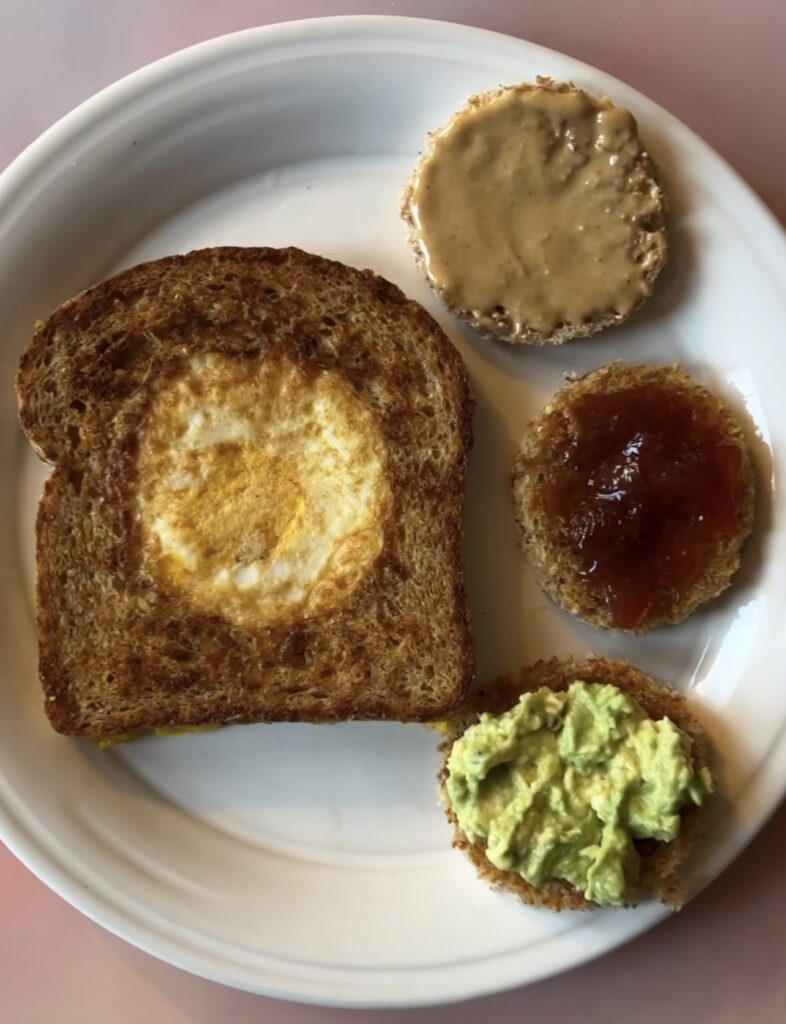 Here's how you make egg-in-a-hole:
Lightly butter a piece of bread
Use a round cookie cutter to create a hole in the center
Toast bread and "hole" in pan over medium heat for 1-2 mins.
Add cracked egg into center of hole and break up yolk.
Cook until first side of bread is toasted and egg is cooked/toast is easy to flip.
Flip and cook opposite side of toast and hole.
Cut toast into slices for your little one, and spread some nut butter on the toast hole for the peanut butter toast!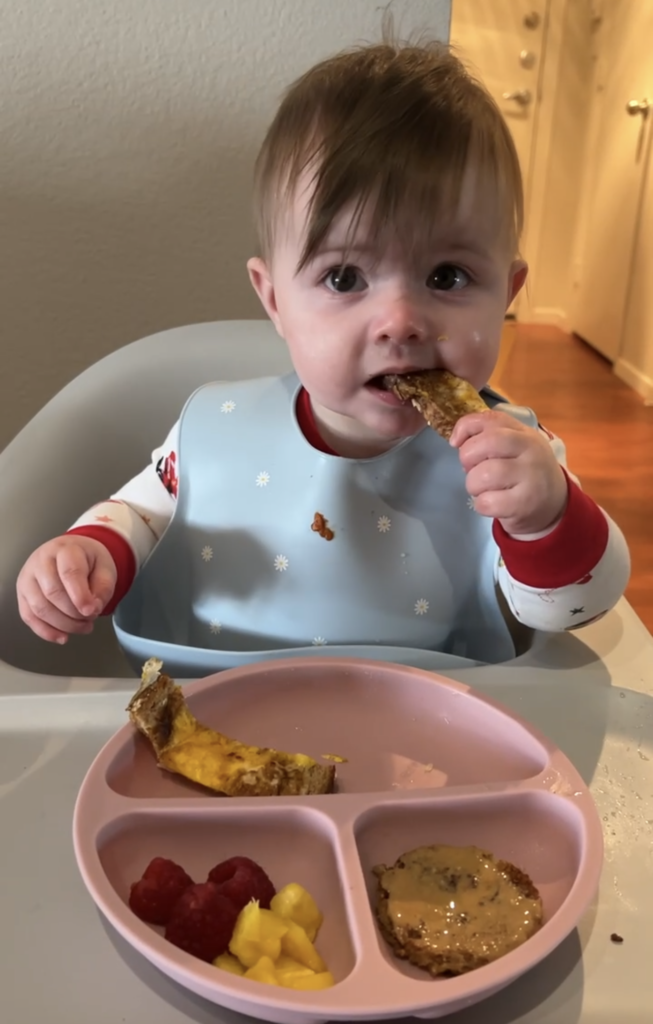 You can watch the full reel here, on The Savvy Spoon Instagram.
Thank you for being an amazing reader of The Savvy Spoon! If you loved this post, I would so appreciate you rating it below and/or leaving a comment! Be sure to follow me on Instagram and Facebook for more recipes, twin mom and healthy lifestyle content!