You've heard of Sadelle's famous brunch, but what about it's equally delicious dinner?
Sadelle's in Highland Park Village is known for their insane brunch menu—think lox towers, challah French toast, and mimosas aplenty—but did you know they crush it at dinner too?!
Ty and I visited recently and we were overwhelmed with the deliciousness of everything we ordered—from the drinks (hello spicy matcha marg, but bye dry Jan) to the oysters (with pickles! so vinegary and creative) to the enormous roasted chicken swimming in garlicky au jus. Not to mention, our service was on point and the restaurant is just the cutest, even dimmed down at night.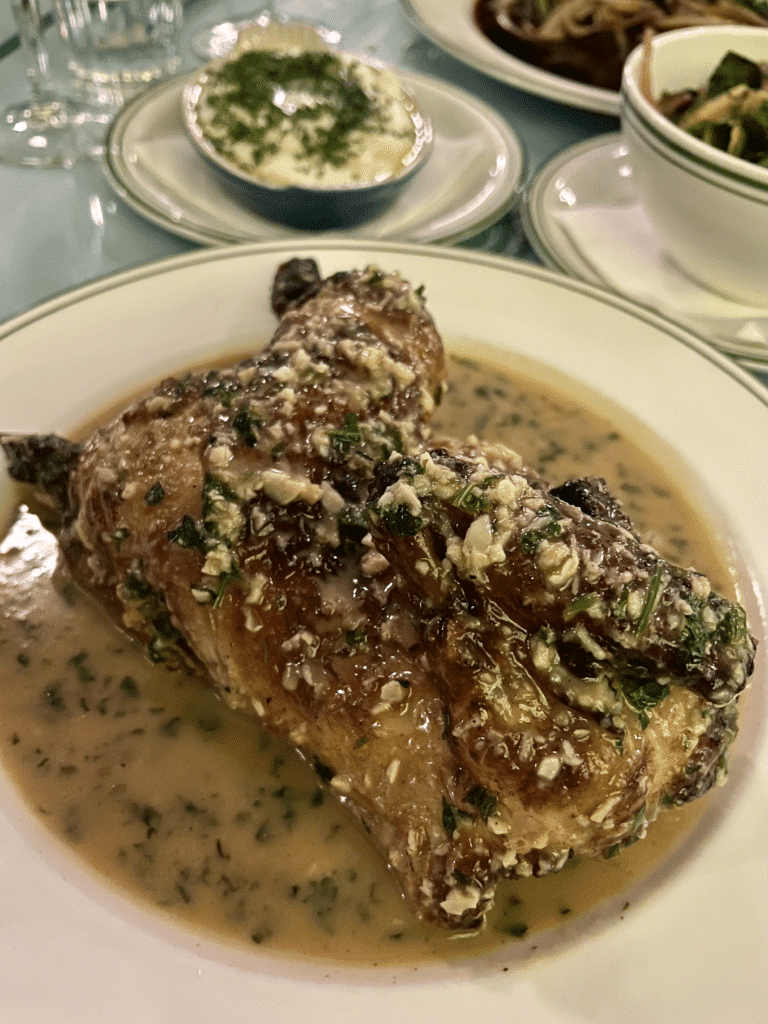 What we ordered:
Roasted Half Chicken
Half Dozen Oysters
Asian Skirt Steak
Side of Mashed Potatoes
Side of Brussels Sprouts
Coconut Rock Shrimp
Spicy Matcha Margarita
Be sure to add this brunch mainstay to your date night dinner rotation too!
Check out my full post here, on The Savvy Spoon Instagram.
Thank you for being an amazing reader of The Savvy Spoon! If you loved this post, I would so appreciate you rating it below and/or leaving a comment! Be sure to follow me on Instagram and Facebook for more recipes, twin mom and healthy lifestyle content!