Introducing the hottest new way to eat your veggies… TAHINI.
Sure, you could eat your veggies without saucing them up. But saucin' up makes everything just a little more fun, wouldn't you say? 😉
With or without the sauce, I cannot recommend roasting your veggies enough! It is the premier way to get the utmost flavor out of your veggies — the heat concentrates and intensifies every veggie, especially the ones that are a little more bland to begin with.
Take broccoli for example — steamed broccoli has a beautiful color but truly very little flavor unless doused in something like soy sauce or ranch. But roasted broccoli has crunch! Has savoriness! Has richness!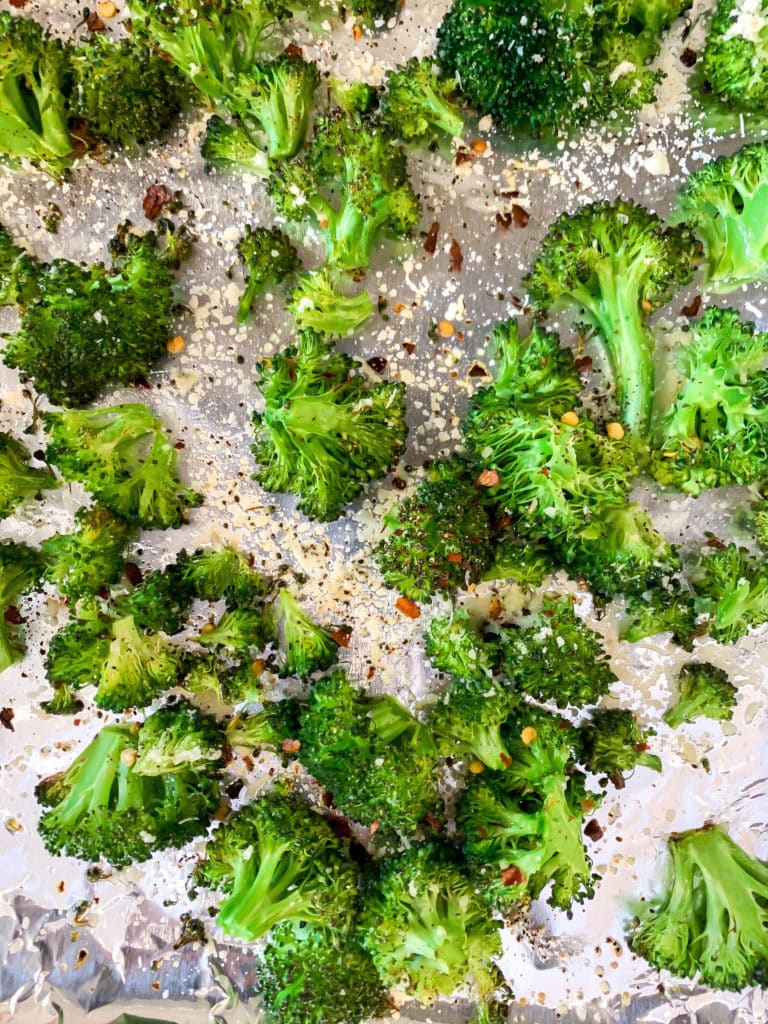 Top roasted broccoli with a sauce and wow. It is truly taken to ANOTHA level.
So let's get into the tahini sauce: tahini is a paste made from ground sesame seeds and it used frequently in mediterranean and African dishes. It has a tendency to be a little bitter but really shines when combined with fresh, aromatic ingredients like lemon and garlic — tahini is what really flavors the garbanzo beans in hummus!
So incredibly flavorful roasted broccoli + aromatic, lemony tahini sauce = so much yasssss (with a side of yes).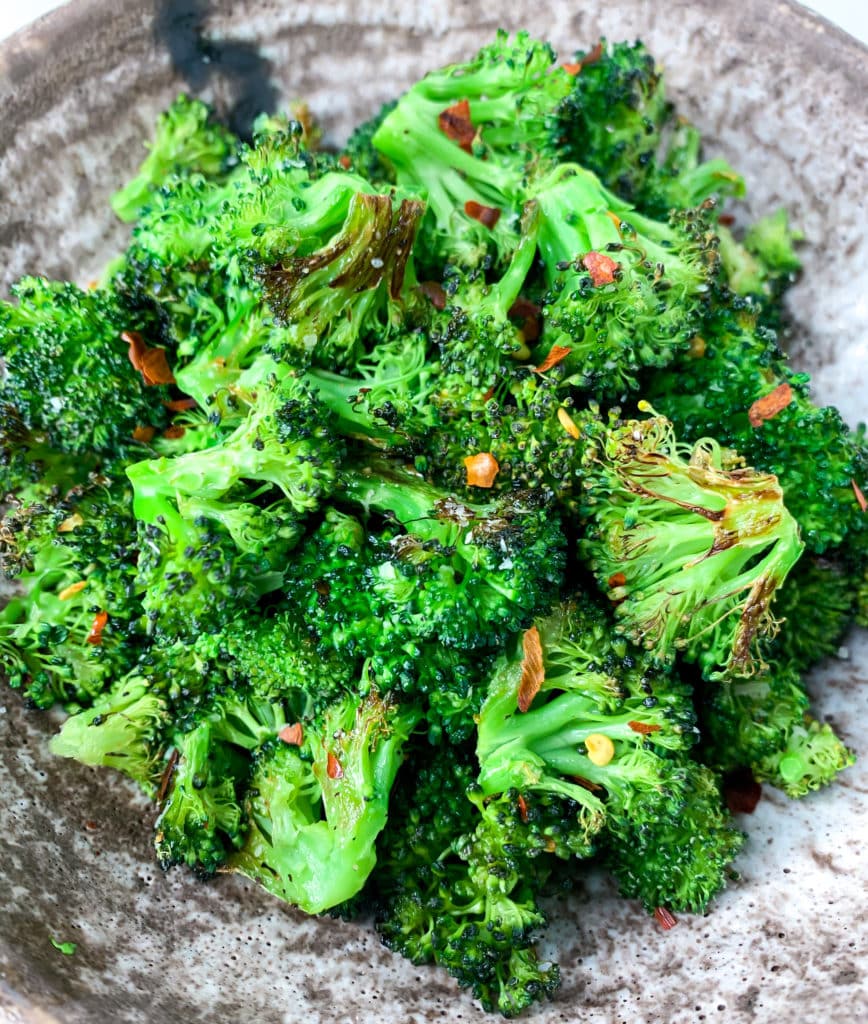 Perfect Roasted Broccoli
The best way to prepare flavorful, crunchy, savory broccoli is to roast it!
Ingredients
1

head

broccoli

2

tbs.

olive oil or avocado oil

1

tsp.

salt

1

tsp.

pepper

1

tsp.

red pepper flakes

¼

cup

grated parmesan

sub nutritional yeast for Whole30
Instructions
Preheat oven to 400 degrees. Chop broccoli head into small florets, cutting off most of the stems. Place broccoli onto a sheet pan lined with foil and drizzle with olive oil, using tongs to toss and coat.

Season with salt, pepper and red pepper flakes and place into oven to roast for 15 minutes. Broccoli should be crispy but not burnt, just golden in some places.

Pull broccoli out and sprinkle immediately with parmesan cheese. Serve warm!
Lemon Tahini Sauce
Delicious on roasted veggies, chicken, steak and more! Just a few ingredients come together to make a rich, creamy, garlicky sauce.
Ingredients
4

tbs.

tahini

juice from 1 lemon

2

tsp.

granulated garlic

1

tsp.

salt

½

tsp.

pepper

2-3

tbs.

water to thin
Instructions
Combine all ingredients together in a small bowl with a whisk, adding just 2 tbs. of water to thin to start. Add more water (to thin) or salt (if bitter) as needed!