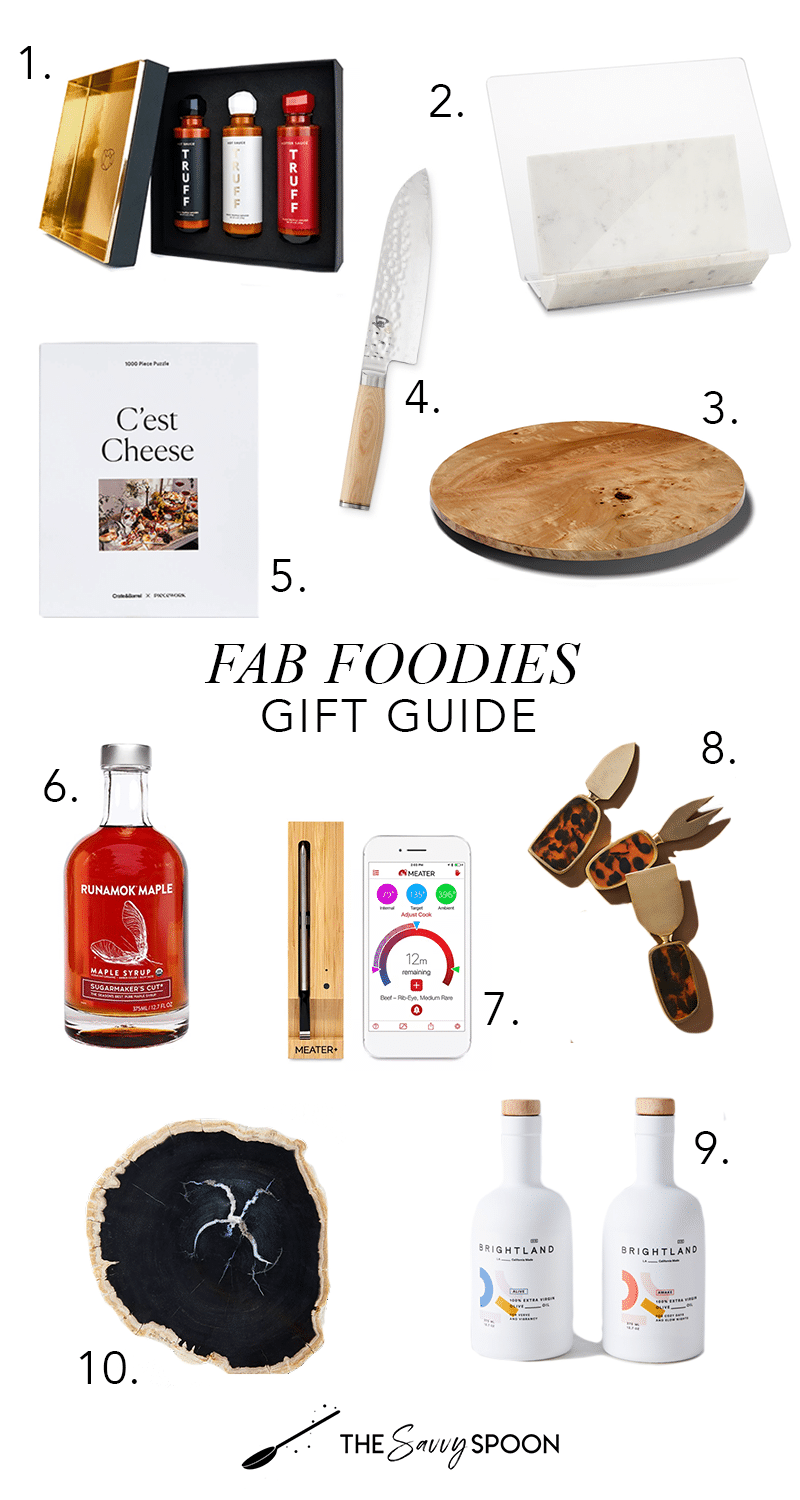 If you're shopping for a truffle lover, the Truff Hot Sauce Variety Pack is a no-brainer. Truffles + heat = heaven.
If your foodie friend loves to cook from books, this Marble Cookbook Holder is a good-looking way to prop them up!
Does your friend like to make charcuterie boards? I have a Lazy Susan Revolving Cheeseboard just like this and it's my favorite for serving big groups.
Nothing makes you feel more professional in the kitchen than a fresh, sharp Shun Chef's Knife that's a great weight in your hand.
This cute (and sneaky challenging) Foodie Puzzle makes for a fun activity after all presents have been opened.
For foodies and mixologists alike, this Aged Bourbon Maple Syrup is rich in flavor and multi-useful.
Tyler is obsessed with our Meater Meat Thermometer and App and how simple it makes cooking the perfect steak.
These pretty Tortoise Shell Cheese Knives make for a great stocking stuffer or pairing with some wine and cheese!
This Brightland Gourmet Olive Oil Set is a great gift for anyone who cooks — or likes to eat 🙂
I love receiving anything gorgeous to serve on, and this Petrified Wood Platter is on my own wishlist!